WEB services
Web Hosting
Web Design
Email Hosting
Domain Name Services - Dynamic and Static
Search Engine Optimization
Web Reporting
Database Design
Database Hosting
Domain Name Registration
This is just a sample of our web services. Please contact us with you specific needs. We will accommodate any request.
web services overview
We are your Partner for Success.
We have a wide range of web services, from custom design to search engine optimization to full web deployments.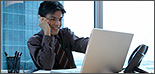 Custom Design work that meets your needs. We can provide .Net web apps, website design, and complete any project you need.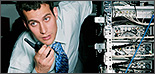 We provide end to end networking services. We offer primary and secondary Domain services, even Dynamic DNS services.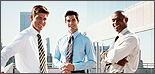 Solutions that set you up for Success! We are here to help you make it work! We can even make it easier for your team to collaborate.